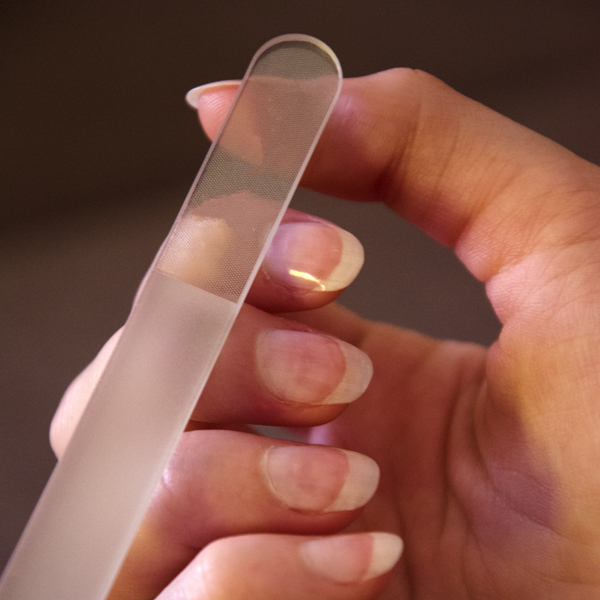 This unique product has two completely different grinding surfaces:
The first grinding surface is created by etching glass and is used for classic nail grinding like a classic glass nail file.
The other side is made up of miniature nano chrome particles, which you can use to beautifully polish the nail so that it looks like it's painted. This effect remains on the nail for up to 14 days without the use of any chemicals.
You can grind your nails with the matte side as you like, but frequent use of polish can thin the nail and in extreme cases lead to so-called paper nails.
Each polishing of the nail slightly weakens it from the top, so it is necessary to give the nail time to regenerate before using the polish again.
Unlike other polishing files and blocks, it never steps. Both the polishing and grinding surfaces are made of such hard materials (glass, chrome) that no wear occurs when in contact with a soft nail. We give a lifetime guarantee for the grinding and polishing surface.